Federal Fellows Alumni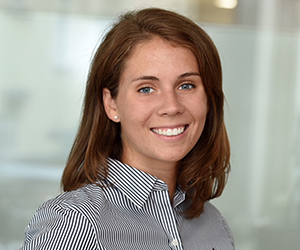 Amy Austin (Federal Fellow '09, Homeland Security Policy) joined Teach for America after graduating from UMD and held a Fulbright grant in Berlin, Germany. She stayed in Berlin to complete her Master's degree at the Hertie School of Governance, and in April 2018 she returned to the Fulbright program as Director of Development and Alumni for the US-UK Fulbright Commission, based in London.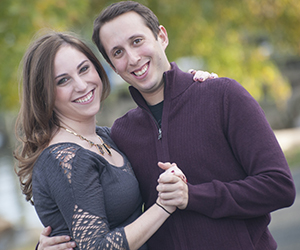 Emily Hurwitz (Federal Fellow '12, Public Health Policy) and Nathan Hurwitz (Federal Fellow '11, Energy and Environmental Policy) were both named Presidential Management Fellows. As a PMF, Emily is currently serving as a Public Health Advisor for the Centers for Disease Control and Prevention; she also served as a Public Health Analyst/HRSA Scholar for the U.S. Health Resources and Services Administration. Emily's husband, Nathan Hurwitz, a PMF, is serving in the Office of the Assistant Secretary for Preparedness and Response, Office of Emergency Management, DHHS; he previously served as a Social Science Analyst PMF for the U.S. Department of Housing and Urban Development. He is Co-Founder of Plant Based Ambassadors LLC.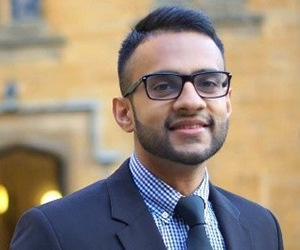 Mohammad Zia (Federal Fellow '12, U.S. Diplomacy) was a Boren Scholar in Jordan, served as an Energy Analyst and Luce Scholar in Indonesia, and was a Fulbright Scholar in Morocco. He completed his Master's degree in Energy Resources & Economic Policy at the University of Oxford in the United Kingdom. He is starting his studies at Harvard Law School in fall 2018. At UMD, he earned his BA in International Relations Summa Cum Laude, Phi Beta Kappa, through the Individual Studies Program.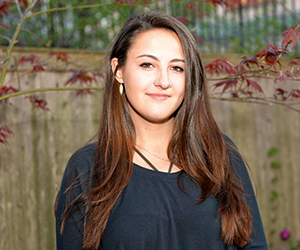 Megan Druss (Federal Fellow '16, Homeland Security) received a Boren scholarship to support her capstone year in Morocco with the Arabic Flagship Program. Druss graduated in Criminology and Criminal Justice with minors in French Studies and Arabic. She also studied Middle Eastern politics, Arabic, Moroccan dialect and French at the Sciences Po institution in Paris.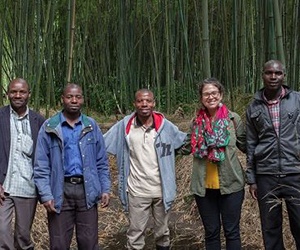 Rachel Belkin (Federal Fellow '12, Energy & Environmental Policy) served as a Peace Corps Volunteer in Uganda, where she worked with other volunteers to develop a Conservation Think Tank to engage local leaders and youth in environmental education and conservation. She is currently working as Operations Manager for the Carter Center in South Sudan. Belkin received her Bachelor of Science in Environmental Science and Policy with a concentration in Politics and Policy.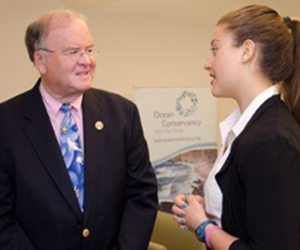 Samantha Bingaman (Federal Fellow '16, Energy and Environmental Policy) interned at the Ocean Conservancy in the Office of Government Affairs where she had the opportunity to meet California Representative Sam Farr and listen to him talk about his ocean conservation efforts. Samantha graduated from UMD with a BS in Environmental Science and Policy: Marine & Coastal Management.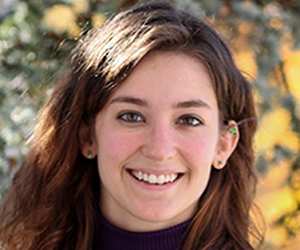 Erin Hylton (Federal Fellow '11, Energy & Environment) earned a Master of Science degree in Hydrology & Sustainable Development from Imperial College London and a second Master of Science degree in Water Science, Policy & Management from Oxford University. She currently works for Concurrent Technologies Corporation as a Defense Contractor, where she is designing a centrally-managed water resource program for the Air Force.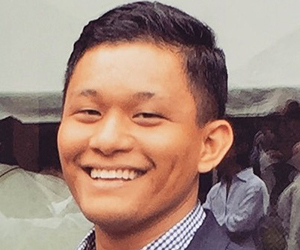 Cameron Torreon (Federal Fellow '12, U.S. Foreign Policy) received the Charles B. Rangel International Affairs Fellowship in 2015, a highly competitive nationwide fellowship that prepares its candidates for the Foreign Service. In the summer of 2016, Cameron worked overseas in the political section at U.S. Embassy Hanoi in Vietnam to get hands-on experience with U.S. foreign policy. He received his Bachelor of Arts degree from UMD in Government and Politics with a minor in Spanish Language and Literature. He pursued his Master's degree in International Affairs at Columbia University's School of International and Public Affairs (SIPA). Upon matriculation in 2017, Cameron joined the U.S. Department of State as a Foreign Service Officer. Previously he served as a Management and Program Analyst for the U.S. Department of Homeland Security. He also studied abroad at the Universidad de Alcala.