The Internship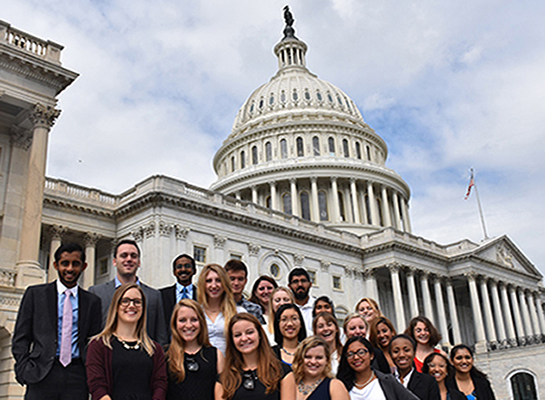 Students complete a spring internship in a federal agency, congressional office, or related organization, including NGOs, nonprofits, think tanks, or private industry. There, they apply lessons from the seminar course and supplementary courses to real-life situations.
Students can register for FGSM398 or an internship/experiential learning course from their academic department.
All students are required to participate in spring Federal Semester Program events regardless of which internship course option they choose.
Students also attend workshops on internships beginning soon after they are admitted to the program and meet with program staff for additional guidance. Workshops cover the process of applying to internships, interviewing, and finally securing placement – all skills that will be important practice for their own professional job searches after graduation.
Workshops will be conducted by the Global Fellows in Washington, DC staff, in collaboration with campus and other professionals on internships and careers in the global arena. Program staff also offer one-on-one consultations regarding cover letters and resumes.